C.S. Britton, Inc., in addition to new construction, also offers targeted stream restoration and bank stabilization services with a focus on property protection. When considering your repair, the NCD approach will be the initial consideration as it naturally supports habitat improvement and a healthier stream. When properly designed and implemented the NCD approach will also provide the property protection you need.
Use Center Slider to View Before and After Photos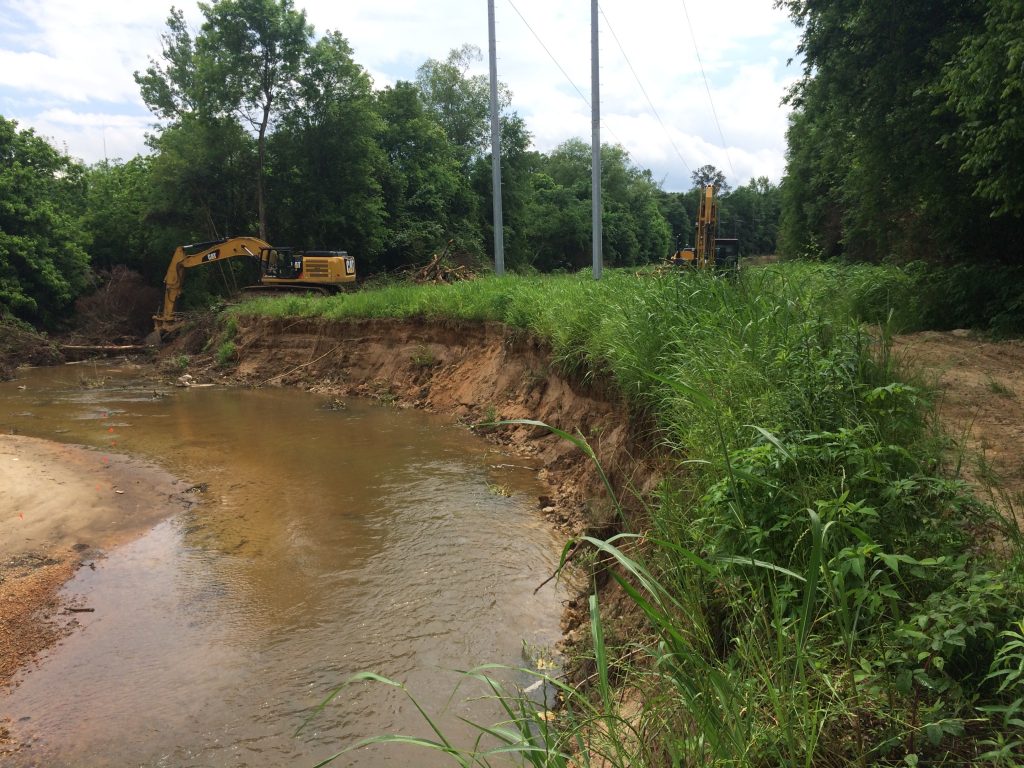 Georgia Power - Columbus, GA - Bull Creek - Before and After
CSBi offers onsite evaluations and recommendations based on NCD stream restoration design and construction practices in order to provide the most cost-effective and sustainable repair available to ensure your property's protection while also enhancing the stream's health.
Georgia Power - Douglasville, GA - Gresham Road - Before and After
Utilizing CSBi's extensive engineering and construction management background, CSBi is uniquely qualified to provide problem-solving solutions for your specific repair. The full resources available to CSBi are all brought to bear to ensure that your repair has the best possible opportunity for success.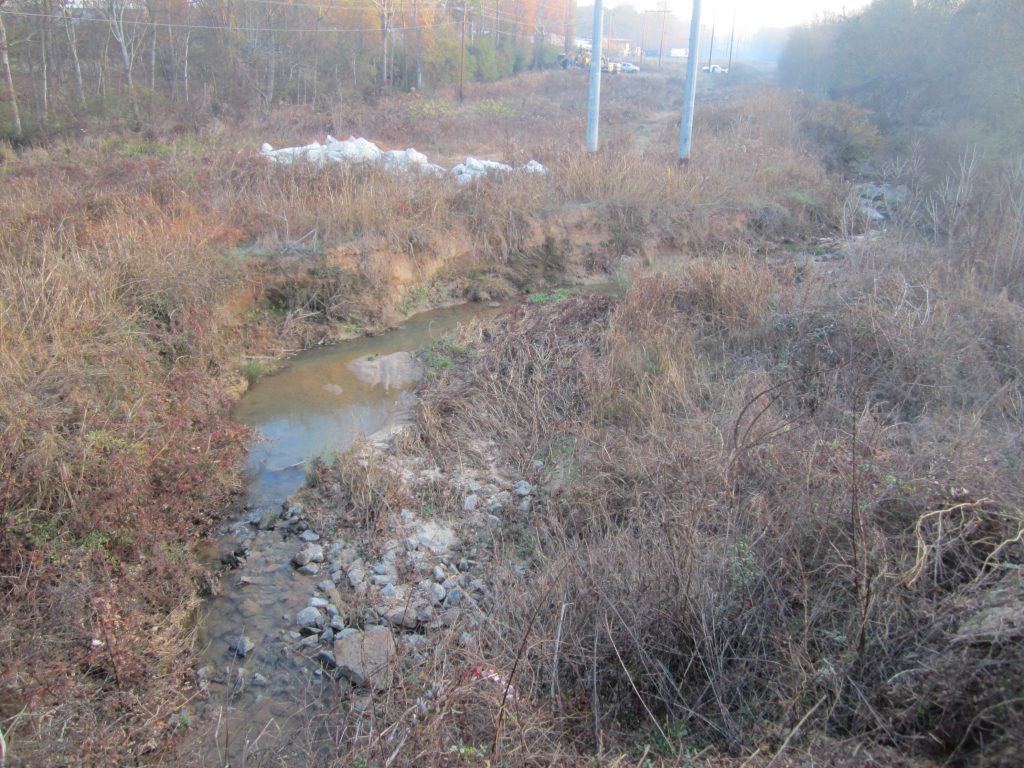 Georgia Power - Athens, GA - Dairy Pak - Before and After
The team at CSBi is uniquely qualified to perform your repair utilizing our sustainable construction-oriented design experience and proven quality control methods. We work tirelessly to ensure that when the repair is completed your property is once again protected.
Nature Conservancy - Raccoon Creek - Dallas, GA - Before and After
Through the years, CSBi has successfully established relationships with an experienced group of industry professionals that, combined, can provide complete services for your repair. This includes surveying, engineering design, permitting, and construction.
Georgia Power - Unnamed Tributary - Duluth, GA - Before and After
The ability to communicate and coordinate directly with the staff responsible for performing the work is of great importance to me. [With CSBi] you're not passed off to a subcontractor hired to do the job but are dealing with knowledgeable and experienced staff who are operating the equipment and performing the repair.

Brian Estes - Georgia Power
C.S. Britton, Inc.,2692 N. highway 27, Carrollton, GA 30117
Phone: (770)809-9743 | Fax: (770)809-9579